Welcome to BALL905 Youth Foundation, the elite youth basketball organization dedicated to empowering young athletes in the Peel region and beyond.

With a history of success and a commitment to excellence, we are here to help youth athletes reach their full potential both on and off the court.
In 2006, BALL905 took its first steps onto the basketball court. What began as an adult league quickly evolved into a mission-driven organization with a profound goal: to inspire and empower the youth of the Peel region, providing them with opportunities to develop their skills and pursue their basketball dreams.
Driven by this vision, BALL905 expanded its reach to embrace the younger generation with the BALL905 Youth Foundation. Recognizing the immense potential of young athletes, our team started offering youth rep basketball programs and skills training & development sessions, and local youth tournaments, aiming to create a pathway for aspiring basketball players.
With a strong focus on the Peel & Halton regions, our impact is growing as a trusted name in youth basketball development. Our top-level certified coaching staff are dedicated to providing a positive, high-quality and competitive environment that can nurture and elevate our young athletes.
To us, it's bigger than basketball – our commitment to nurturing talent, fostering teamwork & community, and instilling values is the cornerstone of our organization, and we watch with pride as our young athletes transform into confident individuals, both on and off the court.
Join us at BALL905 and become part of our legacy of basketball excellence in Canada. Let us help you unlock your potential, foster a love of the game, and provide the guidance and support needed to reach new heights in the world of youth basketball.
Coach Kyle


Head Coach, BALL905 U13 (2010)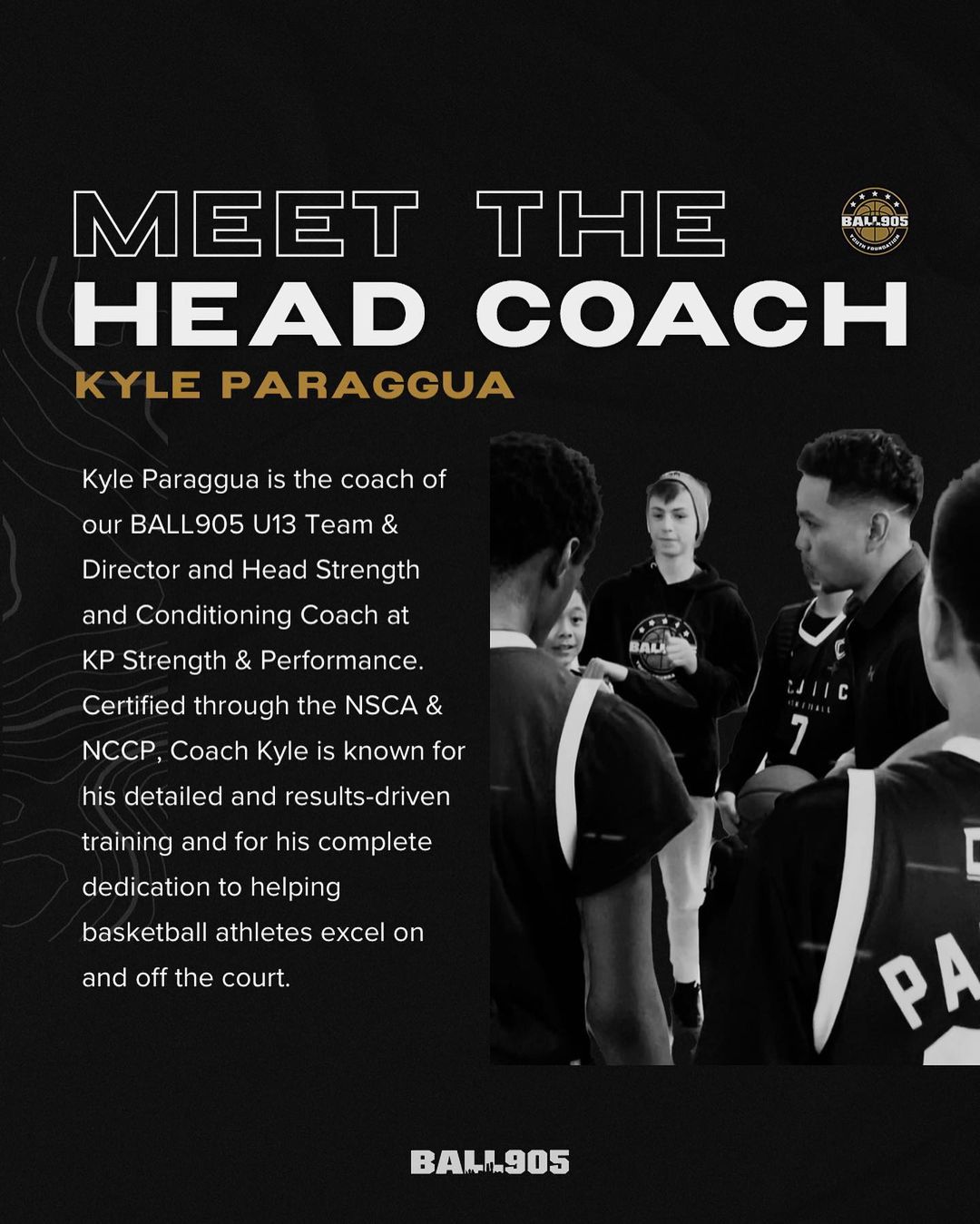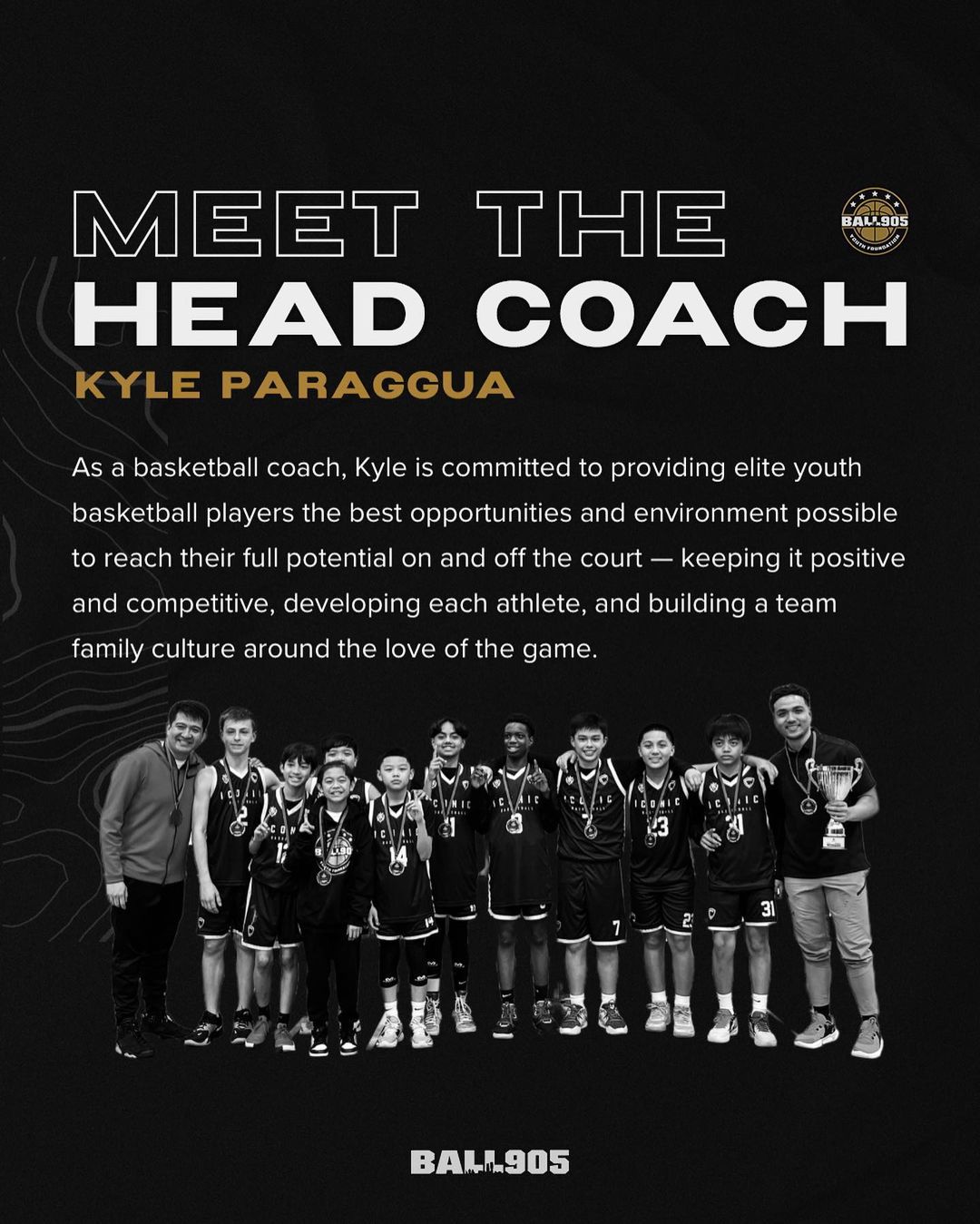 Meet Coach Kyle — Head Coach of our BALL905 2010 team and Director of Strength & Conditioning at KP Strength & Performance! 
With certifications from the NSCA & NCCP and a background in Kinesiology, Coach Kyle is known for his detailed and results-driven training and his complete dedication to helping basketball athletes excel on and off the court.
His experience includes working with professional athletes (NBA, NHL, CFL & more), Olympic-level athletes representing Team Canada, and youth athletes and teams. He's even had the honour of training NBA star Serge Ibaka, and is an Under Armour Canada ambassador himself.
At BALL905, Coach Kyle is committed to providing elite youth basketball players with the best opportunities and environment possible to reach their full potential on and off the court. He keeps it positive and competitive, developing each athlete, and building a team family culture around the love of the game.
We're grateful to have Coach Kyle as part of our coaching staff as he brings his expertise, skills & passion for coaching to our youth basketball players.
Join our BALL905 Rep Program and elevate your game with one of best coaches in the business!