BALL905 REP BASKETBALL

PROGRAM
Elevate your game with Mississauga's Premier Rep Basketball Program
Welcome to the BALL905 Rep Basketball Program
NOW OFFERED IN Mississauga | Brampton | Oakville | Milton
Welcome to the BALL905 Rep Basketball Program, where passion meets excellence. Our program is designed to elevate your child's basketball skills, foster character development, and create a competitive environment that propels players to their highest potential.
The BALL905 Rep Basketball Program is for youth basketball players (U10-U17) in Mississauga and surrounding areas who want to take their game to a competitive level. Our program is designed to provide an elite, growth-oriented environment for dedicated players to join a rep team and develop their skills and compete at a higher level together.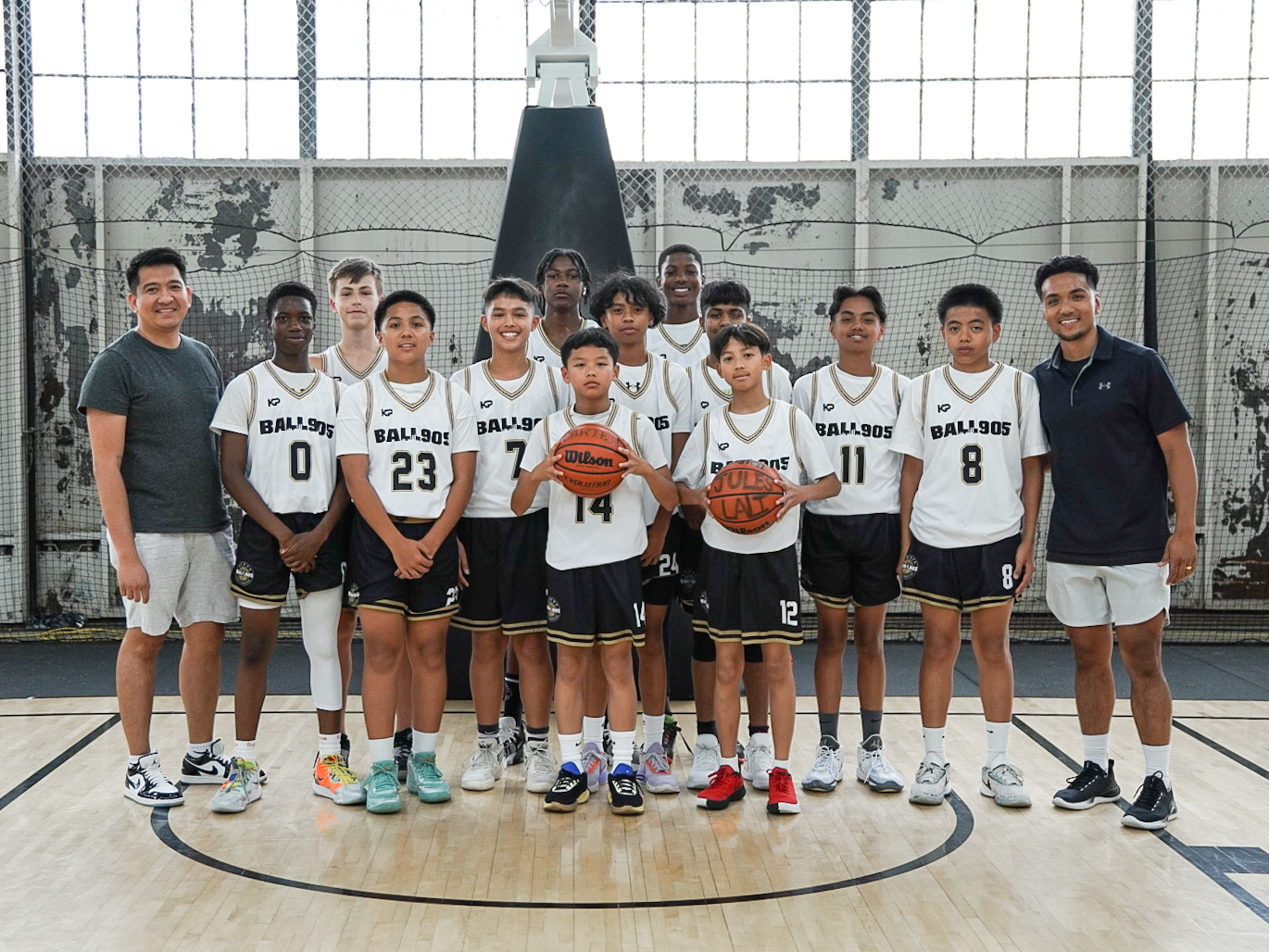 REP TRYOUT REGISTRATION NOW OPEN
Join us for the BALL905 Rep Basketball Tryouts - Fall/Winter 2023 Season! Complete the registration form at the bottom of this page & we look forward to seeing you on the court.
Register Now
| Rep Team | Tryout Date & Time | Location | |
| --- | --- | --- | --- |
| U14 Boys (2010) | Wed. August 23, 2023 (6-8pm) | Sheridan College Athletic Centre, Trafalgar Campus (1430 Trafalgar Rd, Oakville, ON) | |
| U13 Boys (2011) | Tues. August 29, 2023 (6-8pm) | Sheridan College, Davis Campus (7899 McLaughlin Rd, Brampton, ON) | |
| U15 Boys (2009) | Tues. August 29, 2023 (6-8pm) | Sheridan College, Davis Campus (7899 McLaughlin Rd, Brampton, ON) | |
| U16 Boys (2008) | Sat. September 9, 2023 (11:30am-1:30pm) | Sheridan College, Davis Campus (7899 McLaughlin Rd, Brampton, ON) | |
| U13 Boys (2011) - TRYOUT #2 | Sat. September 16, 2023 (9:30am-11:30am) | Sheridan College, Davis Campus (7899 McLaughlin Rd, Brampton, ON) | |
REGISTER FOR BALL905 REP TRYOUTS